Finding blank labels or blank label material for your Epson C6000 or C6500 label printer can be confusing. There are many options out there so how do you know you're getting right labels to work with your Epson? HD Labels have you covered!!
Not only do we have a range of standard size "pre cut" labels that are ready to go off the shelf but we can also manufacture (in-house) any shape or size label you require. We stock raw label material ready to be cut to your required spec so talk to the team about our fast turnaround, blank label production and ensure you never buy the wrong labels for your Epson C6500 again.
What types of label material work with the Epson C6000 & C6500?
There are various label materials that are compatible with the Epson C6500 & C6000. We have papers, plastics, sustainable and clear materials along with various options or adhesive should you need something specific.
Epson C6500 & C6000 Compatible Material List:
Paper

Matt
Gloss
Grass (Sustainable)

Plastic – Polypropylene (PP)
Adhesive Options:
Standard Perm
Extra Perm
Peelable
Freezer / Deep Freeze Grade
Are there any "off the shelf" blank labels for the Epson C6500 & C6000?
Yes is the answer! We have a range of paper labels in both matt and gloss that are cut and ready to go should you need something quickly. We have rectangles, squares and circles within a box all die cut and ready to go. Check out our blank die cut labels page for the full list or see some examples below.
Standard Blank Labels for use with the Epson C6500 & C6000
How To Order Custom Size Labels for the Epson C6000 & C6500
We are able to produce labels to any shape or size at HD Labels to work with your Epson label printer. We stock raw materials here that are compatible with the C6000 & C6500 meaning you can tell us the material type, dimensions and quantity of your labels and we can custom make these for you.
"Custom Made" sounds expensive but actually nearly all labels manufactured are made to order. There is a one off charge for tooling which depending on the complexity of your label can range from £40 to £100+ but then that tooling can be used for subsequent orders. We if we already own a cutter of that size you can use that as well so check with the team here to see what sizes we already have.
You're also not limited to shape. Circles, rectangles and squares are the most common shapes but if you need a label the shape of a Train, Hedgehog, Cricket Bat or whatever, we can do it. As long as the label dimensions physically fit through your printer the options are endless when it comes to blank labels for your Epson C6500 & C6000.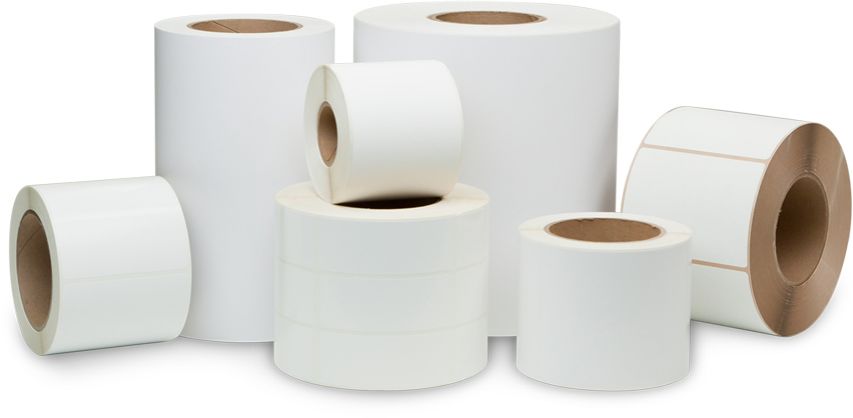 Really impressed with the level of service I have just experienced with my first order. The communication, turn around time and quality of product is excellent, I would not hesitate to recommend.
How long does it take to make Labels for the Epson C6500?
HD Labels specialise in fast turnaround label production. Usually the industry standard is 10 – 14 days for custom label manufacture. If we have the cutter we can potentially deliver within 1 – 2 days and if we need to make a new cutter you might only need to add another 1 – 2 days.
Our standard label sizes are off the shelf so can be shipped "same day" but our goal is to always produce our labels ASAP. We can achieve this by carrying stock of the raw materials and cutting our labels in-house.
If you wish to talk lead times on blank labels for your Epson Label Printer then get in touch. We can give you real timings based on your needs then and we'll be as flexible as we can.
Choosing the right label material to work with your Epson Label Printer?
The great thing about HD Labels is that we don't just supply the labels. We have the printers here too so we are able to test material and send printed samples for you to see. Alternatively we can send sample rolls of continuous material – FREE OF CHARGE – for you to try in your printer with your own artwork to help you decide on which material feels right for you.
We firmly believe that the proof is always in the pudding and we're happy to give you as much or as little help and guidance as you need.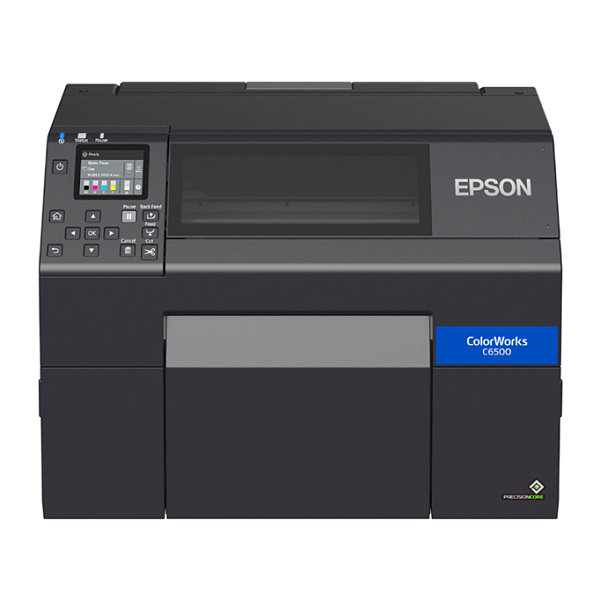 Get the right blank labels for your Epson today
For more information, free samples or just help with your blank label requirements.