The all new Epson ColorWorks C6500Ae Series colour label printer offers full colour inkjet labels from 1″ to 8.34″ width. Using Epson's PrecisionCore CMYK pigment ink technology you get vibrant labels with the durability pigment ink gives you. The C6000Ae has 5 print settings with a highest res of 1200 x 1200 dpi.
The Epson C6500Ae is ideal for those needing to print smaller to medium volumes of wide chemical labels, GHS drum labels & any informative, durable colour labels.
Key Epson C6500Ae Features:
Enhanced Productivity – Print speeds of up to 3.4IPS (Inches per second)
High Quality Print – Up to 1200dpi resolution
Reliable – Epson's high quality build & design
Durable Labels – Using the pigment ink & the correct material you can achieve BS 5609 certified labels.
Auto Cutter Option – C6500Ae comes standard with auto cutter
Peel & Present Option – C6500Pe comes with the ability to separate the backing material from your label for fast application as you're printing.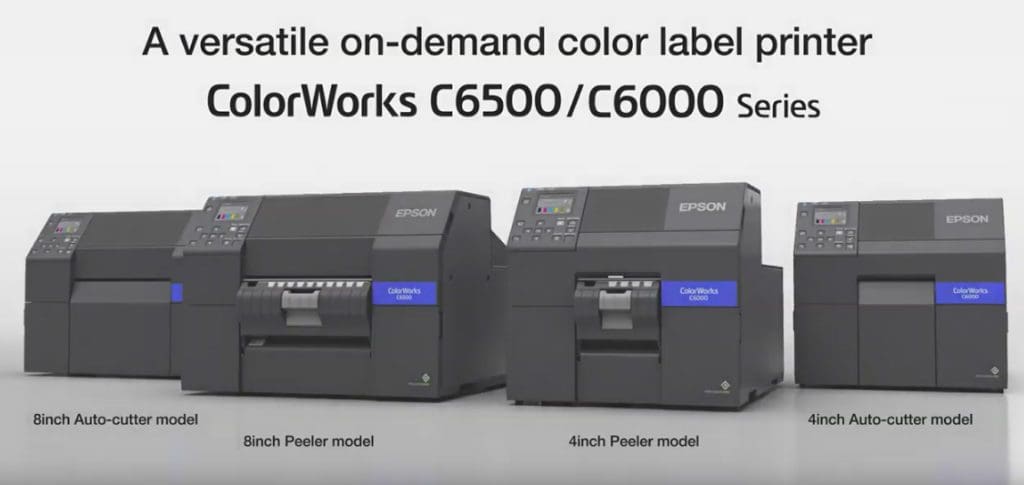 For more information on the Epson ColorWorks Range and specifically the Epson C6500Ae please contact us using the button below.
Get in Touch
Model: C31CH77101