The OKI Pro9541 is ideal for printing short run packaging, greetings cards, stationary, tags, labels etc on various material types. It's sheet fed and prints a high quality, durable print using LED Toner based technology.
The Pro9541 offers the addition of either white or clear toner that allows you to produce an even wider range of finishes. This can give some great results especially on foils, clear or textured materials where you would like the material colour to show through or maintain the colour you are printing by laying a white underneath. This is great for printing on coloured materials without sacrificing the quality of your printed image.
Like the Pro9542, you can choose to lay down white toner on its own, in unrivalled high-density, on coloured or transparent media for a stunning yet simple result. However, where the Pro9541 differs is in laying white or clear toner down as the last colour, allowing you to create selective spot effects or embellishment for a vibrant finish.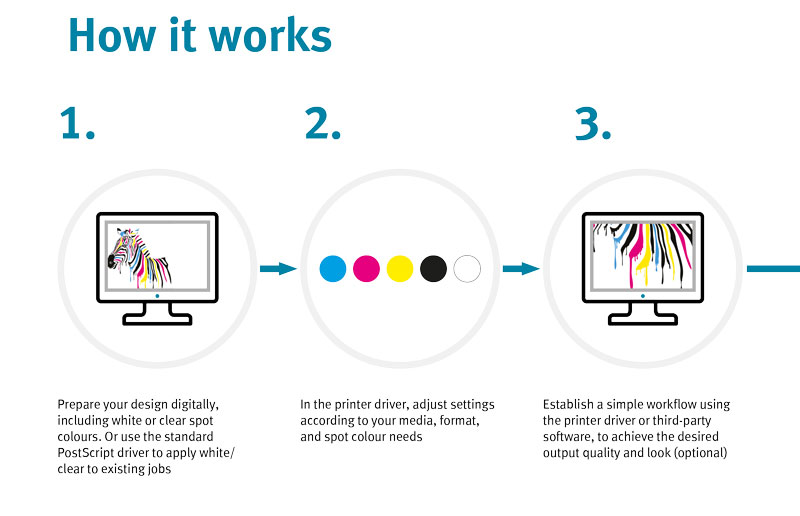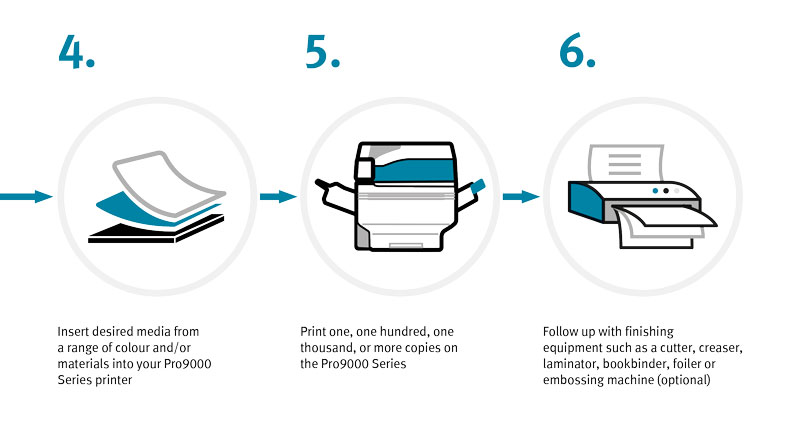 Key Features of the OKI Pro9541 LED Toner Printer:
5 Colour printing means you can print CMYK + White or Clear
Prints durable print with high UV, chemical & water resistance
Wide range of material substrates. Print on matt, gloss, clear, foil, paper, plastic……..
Industries first true LED printer designed to specifically print labels.
Fast turnaround and ideal for bespoke or short run professional print jobs.
Options to add larger trays or a feed & exit conveyor for higher volume printing.
RIP Support
Warranty – 3 Years
Buy from an approved OKI Partner!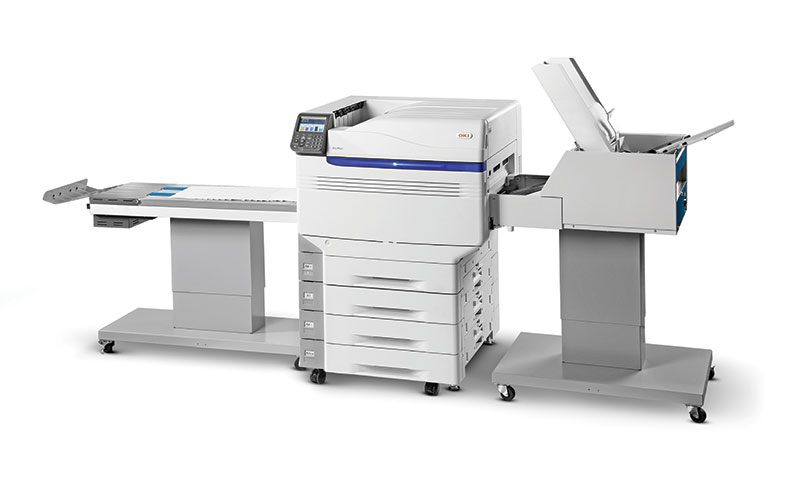 Applications for the OKI Pro9541:
Packaging – Short run packaging such as pouches including craft and plastic, with and without valve, paper bags, seed packets and flat packed boxes for folding.
Greeting Cards & Stationery – Design and print unique greeting cards for all occasions as well as invitations, business stationery and menu's for restaurants .
Envelopes – The Pro9542 has an optional auto-envelope feeder and conveyor belt exit for longer run envelope printing.
Supported envelope sizes through it's feeder:
Standard sizes: DL, C4, C5, C6, C7
Custom sizes:
Widths from 2.5" – 13" (64mm – 330mm)
Lengths from 3.5" – 15" (89mm – 381mm)
Tags
Price tags, clothing swing tags, horticultural plant tags or other product information tags.
Labels
Ideal for durable chemical labels on A4 or A3 sized material.
Commercial print applications
Traditional applications are covered by the pro9542, such as the production of business cards, banners, brochures, leaflets, menus, stickers and window signage, with the additional white toner this gives you greater options in creation.
For more information on the OKI Pro9541 Digital Packaging Printer please talk to the team.
Get in touch