The all new Afinia X350 brings high speed, full colour label printing up to new levels with the added feature of using durable inks. The X350 uses the new Duraflex print technology from Memjet taking full colour printing another step forward.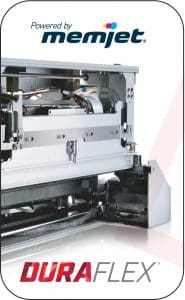 Why is Duraflex in the X350 key?
Durability – Having a Duraflex printhead allows the X350 to use pigment inks with greatly improves the durability of the printed label without effecting the speed of print. Pigment ink offers great UV, chemical and water resistance.
Speed – The Duraflex printhead is 330mm wide and doesn't move "side to side" when printing like traditional inkjet printers. This means the only moving part throughout the print process is the material itself. This makes for very fast printing of full colour edge to edge labels. At full resolution the print speed will be 27.4m/min.
Quality – Duraflex also is the first Memjet head to offer nozzle redundancy. Each nozzle being used actually has two nozzles so if one was to fail, dry up of get damaged you should see the print continue with the redundant nozzle. Combine this with 1600 x 1600dpi print resolution and the X350 has unrivalled print quality for the speed and price per print.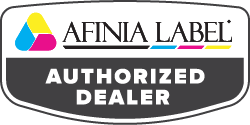 Key Features of the Afinia X350 Colour Label & Packaging Press
Pigment Inks for great UV, chemical & water resistance.
Pair with a finisher for high end, flexible label production.
"On the fly" print head servicing
Lower cost per print
Installation & training included
Works with continuous label material or flexible packaging as well as die cut labels.
Industries that suit the Afinia X350 Colour Label & Flexible Packaging Press:
Inline print / finishing – High Volume Roll to Roll – Print Houses – Cosmetics – Chemical – Flexible Packaging – Food & Drink – Manufacturing