The Afinia CP950 has been designed to print directly onto card sheets or flat packaging. With a stackable input the CP950 is able to print full colour directly onto your media at speeds of up to 6 or 12 inches per second. That's up to 60ft per minute! This is achieved using the Memjet print engine.
Print on all shapes & sizes!
Your media will need to have an inkjet printable surface to take the ink. The CP950 takes media as think as 6mm (1/4″) so there is great scope to print directly onto cardstock, paper or card boxes and bags. As long as they are inkjet receptacle they can be printed. We recommend sending your media in for testing before purchase of course.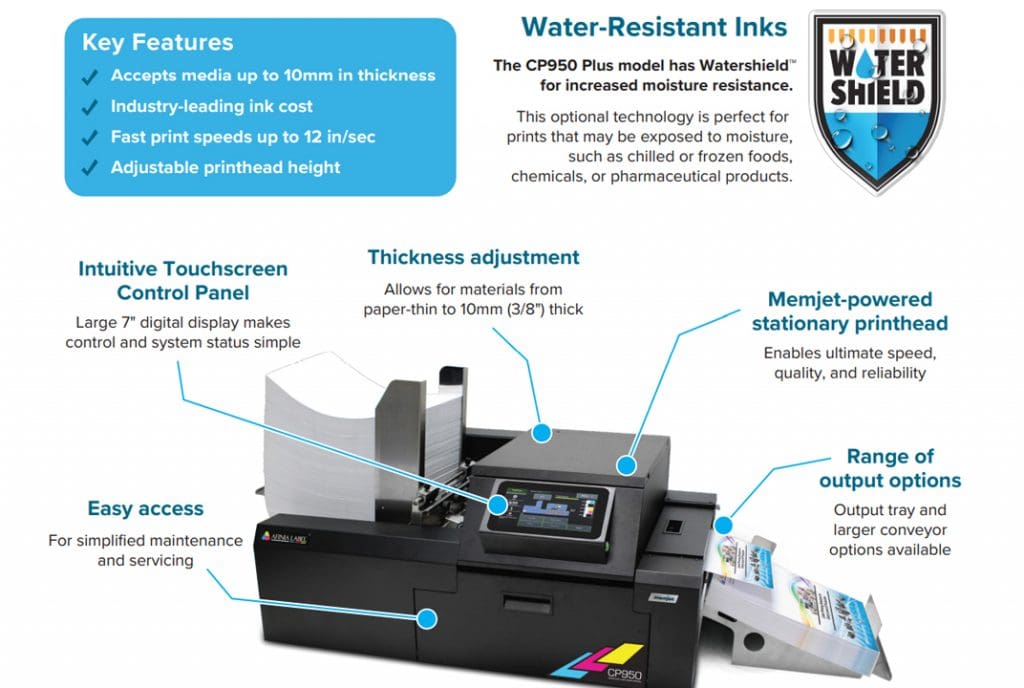 Variable Data Printing
As the Afinia CP950 connects to a Windows PC it can utilize many frontend software packages. Using the likes of Bartender or Nice Label allows the CP950 to merge variable data such as barcodes, part numbers or address data. This allows you print multiple products with unique data at the same time. Great for mailings!!